Winchester Golf Academy is a purpose-built golf practice facility on the outskirts of Winchester. Our aim is to provide members and guests with a unique golfing experience. We pride ourselves on our high standards of service, expertise, and the quality of our facilities.
Gary and Emma Booth met in 2007 while undertaking their P.G.A training at Royal Winchester Golf Club. They soon became best friends and from there fell madly in love. They married in May 2014 in Gary's home village of Overton in front of family and friends. They feel very lucky to have the shared passion of golf and truly privileged to pursue it as a career together.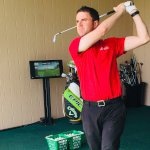 Gary Booth - PGA Professional and Academy Manager
Gary wants to live in a world where Southampton Football Club are in the Champions League, Bradley Wiggins is his Sunday morning cycling partner and it's warm enough to always play golf in a short-sleeved shirt.
From his first swing with a club, it was clear that Gary had a talent for golf and by the age of 14 he had attained a 3 handicap. He enjoyed a wonderful amateur career competing in top-level amateur golf competitions all over the country.
As a technically minded individual, he has always kept up to date with the scientific advances in golf equipment. It was this interest that led him into undertaking the PGA training and becoming a custom club fitter and coach.
---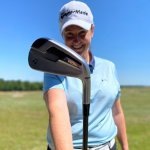 Emma Booth - PGA Professional and Academy Manager
Emma wants to live in a world where golf is played by all - with a smile on their face - and she has the ability to talk to animals.
By 13 she was a full squad member of the Cheshire Girls County team and by 15 the Ladies County team. Her amateur career highlights include winning the English and British under 18's strokeplay championships in the same year and being selected for the England U18 and 21 squads.
At the age of 22 and after a spell of golf coaching in America she decided to pursue her love of coaching and train to become a P.G.A professional. She is passionate about helping people realise their potential in the wonderful game of golf. She is an avid reader of material in her field, particularly sports psychology.
Emma is also a regular contributor to Lady Golfer magazine.
If you would like to book a lesson with Emma, please call: 07730534551 or send an email to emmab@winchestergolf.co.uk.
---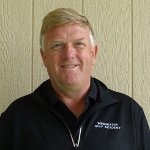 James Morgan - PGA Professional
James started playing golf when he was just ten years old at the West Sussex Golf Club but has spent several years playing, competing and coaching in Australia, New Zealand and the UK. His favourite course is Cape Kidnappers in Hawke's Bay, New Zealand, famous for its pristine condition and stunning views from the cliffs.
James' top moment was winning the Holden Scramble in Australia; his lowest score is 7 under; and he's another team member who has chalked up a few holes in one, eight to be precise, and the first of these when he was just 12 years old!
With a coaching style that makes the best use of V1 software to view technique and swing comparisons, James' ProAgenda diary link is below so you can check his availability and book, or email him on jamesm@winchestergolf.co.uk
---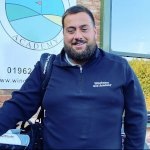 Ben Wall - PGA Professional
Ben started playing golf when he was 13 years old at Hayling Island Golf Club, and quickly went on to represent Hampshire in the Colts' and Men's Categories.
He's won 12 professional titles, reached the top 300 amateur rankings in the world in July 2015, and has a current handicap of +4. If that's not impressive enough, he's hit SIX hole in ones, including two on a par 4, one of which was the 8th at Hayling Island – 360yds!Ben's favourite course is Carnoustie, his favourite player is Tiger Woods and two of his favourite clubs in the bag are his TaylorMade Spider X putter and trusted TaylorMade 3-wood.
If you want to get in touch with Ben, email benw@winchestergolf.co.uk
---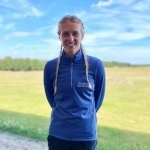 Georgie Mundy - PGA Assistant Professional
Georgie started playing golf when she was nine years old. She was selected to play for Hampshire County at 13 and at 15 she was a full member of the Hampshire Ladies squad. Georgie has also been a member of the England girls training squad and has won caps for her country. She won the County Championships for the second time in 2017 and plays off scratch.
She is studying the PGA Foundation Degree in Professional Golf at Birmingham University to become a qualified professional.
If you want to get in touch with Georgie, email georgiem@winchestergolf.co.uk
---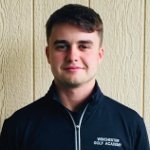 Harrison Duckett - PGA Assistant Professional
Harrison Duckett started playing golf at eight years old at his local course in Tenby, Wales. As the oldest course in Wales and a wonderful Links course, it's still Harrison's favourite! Harrison's top moment was representing Wales at U18 and winning his club championship with a 6 under for two rounds.
He's also had a hole in one on a par 4, but his favourite club in the bag is his putter – always delivers and can make a bad round of golf look good, and an average round of golf even better!
To contact Harrison, email harrisond@winchestergolf.co.uk.
---