Our Coaching Website
This website is our hub for all things retail, however we also have another website that is home to all other things Winchester Golf Academy. Our other website holds all our coaching information, whilst also highlighting everything else WGA has to offer.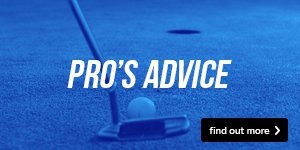 More than 1 way to play a hole
The ultimate risk-and-reward scenario: your head is telling you to play it safe whilst your heart is screaming at you to take it on. What do you do?